Safety Town Donation
The Lake Geneva Jaycees recently donated to the Safety Town Program.
The Lake Geneva Jaycees annually help with the Safety Town Program that teaches kindergarten aged children safety with things such as wearing a seatbelt, interacting with police officers and firefighters, and learning street signs. Every year the Jaycees help fund the program with a $500 donation and provide the use of pedal carts the kids drive around a mock town to learn the rules of the road. The Jaycees own and store the pedal carts specifically for this event. This year safety town was held from June 10th-14th at the Lake Geneva Middle School.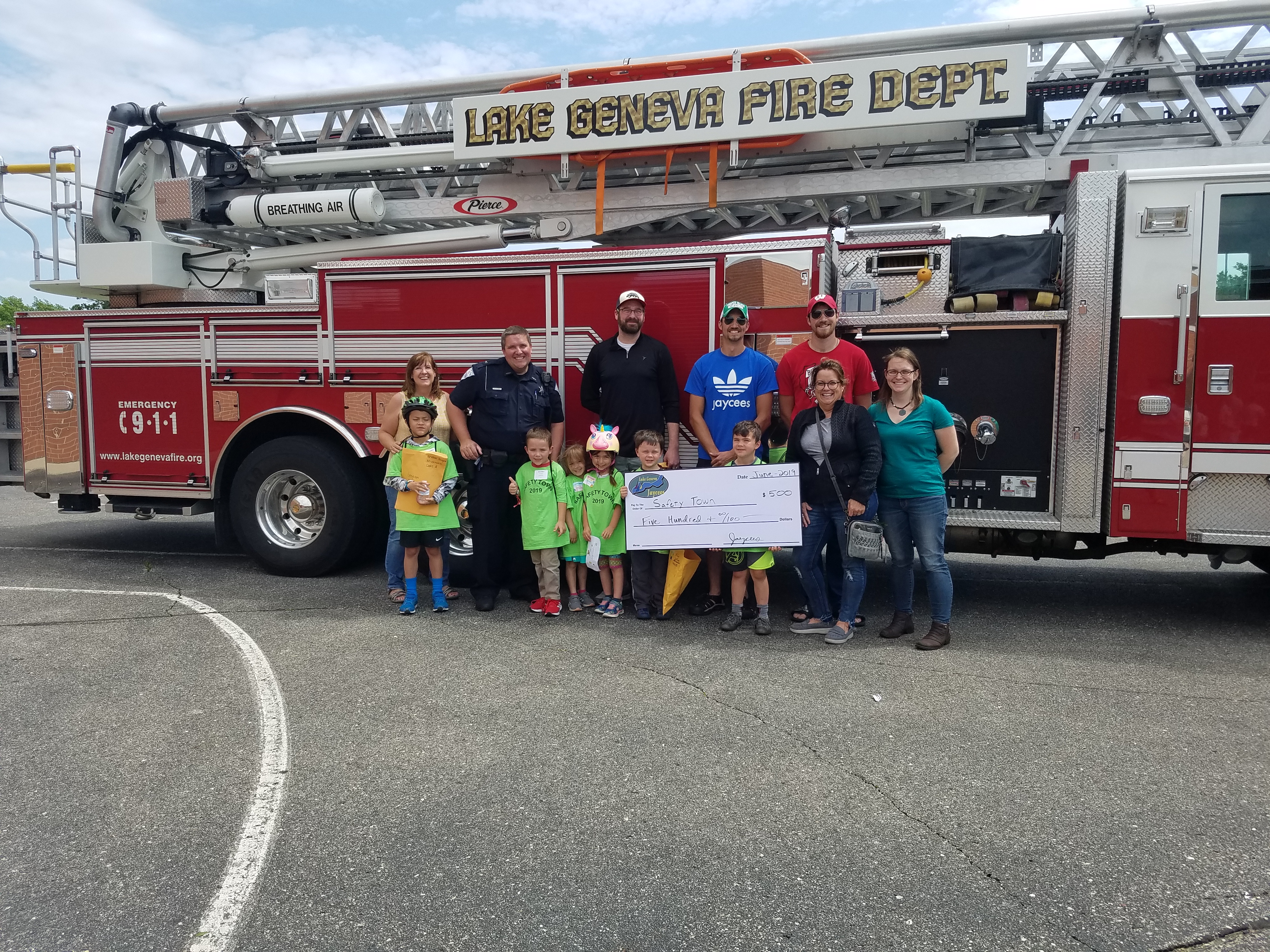 Safety Town staff and students pictured with Jaycees Tyler Leech, Jake Lasch and Sam Lasch