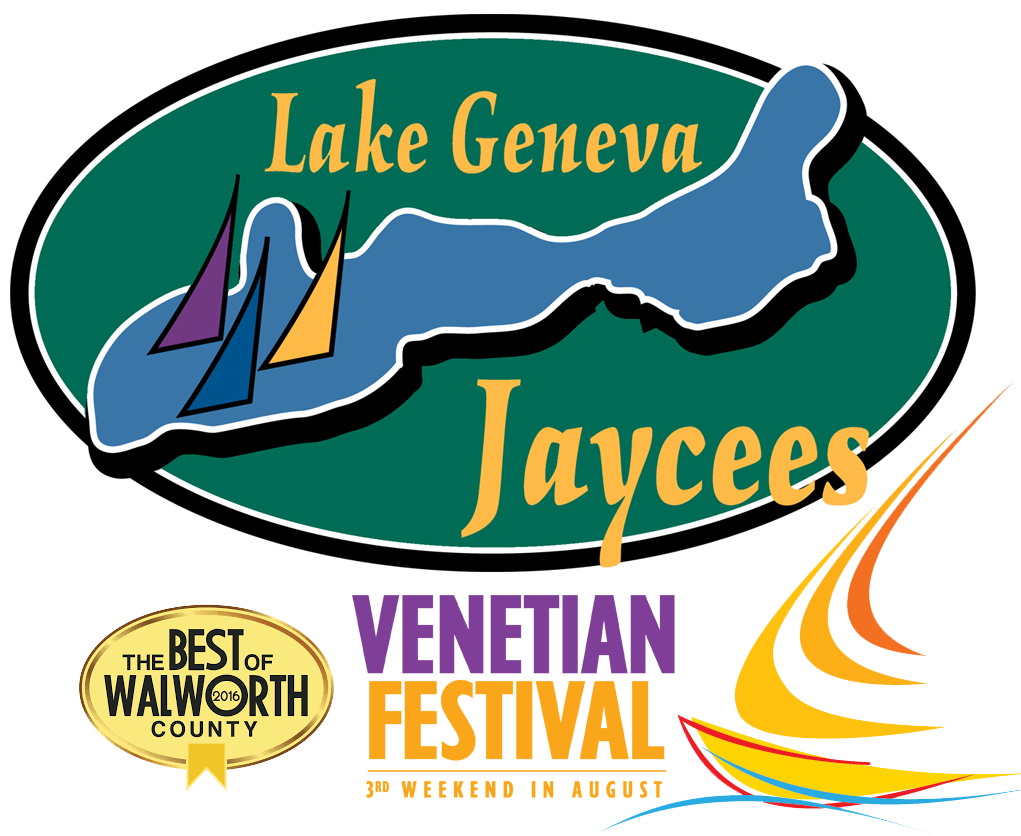 About the Jaycees
The Lake Geneva Jaycees Club was founded in 1962.
The Lake Geneva Jaycees Club was founded and incorporated in 1962. We are the premier organization in the Geneva Lakes area and have grown to be the largest Jaycee chapter in the state. The LG Jaycees are an active organization of 21-41 year old members who devote a portion of their time to community service in the interest of becoming better community leaders.
The Jaycees are winners of Best of Walworth County* for Best Non-Profit and Best Festival for Venetian Festival.
The purpose of the Lake Geneva Jaycees is to become a force for good in the community, determining community needs and providing solutions by planning and facilitating community service projects. In the act of serving, members receive hands-on-experience, which translates to the enhancement of personal growth and the development of valuable leadership skills. Since its inception the Lake Geneva Jaycees have worked hard to help give back to the community. With the creation of the Jaycees Venetian Festival on Geneva Lake in 1962, the Lake Geneva Jaycees have been able to raise funds to provide for a variety of community related projects and programs designed to help our neighbors and residents!
The Lake Geneva Jaycees are a 501 (c) (4), non-profit corporation that is a fully sanctioned chapter of the Wisconsin State JCI (Jaycees/United States Junior Chamber). We are a civic organization that raises money through various annual fund raising events, community events and member contributions. The revenue we derive each year is given back to our community in the form of various donations.
Learn More
Donate & become a Sponsor today!
We offer several sponsorship opportunities from Fireworks sponsors, to Nightly Band Sponsors during Venetian Festival.
If you are interested in learning more about how you can help, please click the button below, or consider a ``One-Time Donation``.
Jaycees Events
Giving back to the community is our mission!

Individual Jaycees "age out" when their membership year ends following their 41st birthday. In the past, the friendly term "Exhausted Rooster" was used for such individuals, who had completed their Jaycee careers. Some remain available to assist their former organizations through advising on request, acting as a trainer and being present at organization functions. Recently, the Exhausted Rooster has given way to the gender-neutral term "Jaycee Graduate" or ROOSTER. The Roostering event consists of a dinner and Roast of those member(s) aging out of the Chapter. The event is funded by requiring members to pay for their dinner on the day of the event. This fee also covers the venue/hall and any awards that may be given.

The annual Installation Banquet is used to swear in the new Board Elect and summarize the past year. It consists of dinner, cocktails, swear in ceremony, and musical entertainment. Awards are presented to the current and past members for: Rookie of the Year, Jaycee of the Quarter and Year, Officer's Award, Chairman's Award, and Lifetime Achievement. This is a formal event and members who attend are required to pay a fee to cover dinner and refreshments. Tickets to the event are for sale and open to any Jaycee, past or present, and spouse or significant other. Current and Board Elect members attendance is required.
In coordination with the Lake Geneva Area Chamber of Commerce, the Lake Geneva Jaycees provide much needed manpower for the annual Christmas Parade. This event takes place the first Saturday in December as is kicked off by pre-parade social. Members then head out to organize and release upwards of 100 floats for the parade in traditional Jaycees style. The event is capped by a post-parade social event.

Christmas Caroling has become a favorite event of many in the Chapter in recent years. Just a week or two before Christmas each year, the Jaycees commission a charter bus to tour local nursing facilities in Lake Geneva. The spirit is alive when this large group of Jaycees and their families sing carols of the season to those that may find themselves in critical care. Faces light up in the residents and staff of the facilities during this annual tradition.

Jaycees annual Christmas Celebration brings Jaycee members past and present, as well as their spouses or significant others, together for this formal dinner and gift exchange. Board members are recognized for their achievements and dedication to the mission of the Jaycees. The event includes dinner and entertainment, members are required to pay admission for themselves and one guest.

Sponsored by the Lake Geneva Jaycees Membership committee, this annual event promotes team building exercises, fitness and an opportunity to entertain new members to our Chapter. Participants both past and present as well as prospective members use the valuable resource of Geneva Lake or local rivers to canoe for fun and fellowship. The canoes are member owned or donated and members are responsible for their own food and beverages.

The Jaycees annual Fall Downing takes place every year in October/November as a recruitment event. This event consists of a large bonfire and chili cook off competition. This social engagement helps with our Post-Venetian membership drive. Members provide food, beverages, and the location for the event. Jaycees spend the entire year volunteering time to clear brush or downed trees in the community and then those items are used for the bonfire.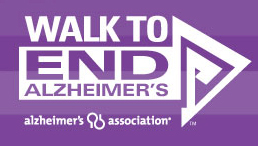 Every year in September, since 2006, the Alzheimer's Association sponsors the Walworth County Walk to End Alzheimer's. The three mile walk begins at Library Park in Lake Geneva at 8:30am and concludes with a cookout, massages, and prizes. Since inception, the Lake Geneva Jaycees have sponsored the cookout by providing members from the club to grill and wrap hotdogs; given FREE of charge to walk participants. Jaycee members and families sometimes represent the Lake Geneva Jaycee's team by fundraising and walking in the event. Each walker is encouraged to raise $100 in donations. This is a fun event and assists an amazing cause!
Each year you're the Lake Geneva Jaycees sponsor the Punt, Pass, & Kick program. Established in 1961, the PP&K program is the oldest NFL Youth Football program. The NFL Pepsi Punt, Pass & Kick program is a national skills competition for boys and girls between the ages of 6 and 15 to compete separately against their peers. Girls and boys in five separate age divisions (6-7, 8-9, 10-11, 12-13 and 14-15) compete against each other in punting, passing and place kicking in a fun and engaging forum.

The annual Lake Geneva Jaycees Ducktoberfest is an event in which we co-sponsor with a local restaurant during an Oktoberfest celebration. Jaycees run this event and sell raffle tickets to cover expenses and awards all while fund raising. This event features a rubber duck race in the Lake Geneva Spillway and 1st, 2nd and 3rd place are awarded a cash prize.

The annual Lake Geneva Jaycees Pig Roast is an event in which we have teamed up with a local business to fundraise for our many community projects and other great causes in the Lakes Area. Jaycees run this event and charge a fee to cover dinner, supplies and prizes. This event features silent auction items as well as donated items from local businesses as raffle items.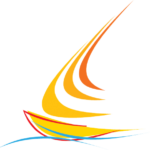 The Lake Geneva Jaycees Arts & Crafts Fair is held annually at beautiful Library Park just west of downtown Lake Geneva along the lakefront. Over 100 artists and craftspeople from all over the USA sell unique items at this FREE weekend event! The Jaycees provide food and beverage at the Brat Stand located in the park.

Proceeds from the event directly impact the number of families we are able to help through Thanksgiving generosity.  We make multiple food donations to the local food pantries and directly deliver Thanksgiving meals to families in need with a huge helping hand from Piggly Wiggly.  Last year we were able to help 130 families.  This year we would like to set a goal to help 200 families.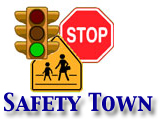 Safety Town is an early childhood safety education program designed for children who are at least 5 years of age and who are entering 5K kindergarten in the Fall.  During a 15 hour program (3 hours per day for 5 days), children learn safety behavior under the guidance of certified teachers and qualified professionals such as firefighters and police personnel.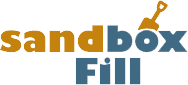 The Lake Geneva Jaycees Annual Sandbox Fill is a great event designed to get your kids Sand Box ready for Spring! The Lake Geneva Jaycees in concert with local businesses deliver Sand to your child's sandbox and fill it for FREE!!! All you have to do to get your sandbox filled is Sign Up Here prior to the event date and you'll be put on the list of places we will stop.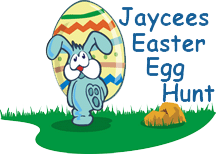 The Lake Geneva Jaycees Annual Easter Egg Hunt takes place in the Spring. The age groups are 0-2 (with or without help), 3-4, 5-7, and 8-10  Jaycees members hide over 6000 eggs in Seminary Park. Eggs are filled with candy. The Easter Bunny makes a surprise visit!  There is FREE raffle for Easter Baskets at the end of the hunt. McGruff the Crime Dog joins us as well!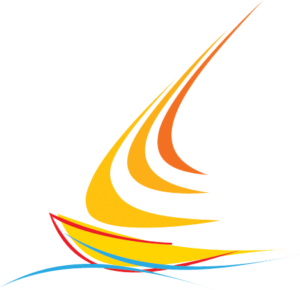 The five-day Festival takes place the 3rd week in August.  Located in  Flat Iron, Library, and Seminary Parks in picturesque downtown Lake Geneva, Venetian Festival features a week of great family entertainment including an Arts & Craft Fair, Carnival, Water ski show, Musical Entertainment, food and refreshments!  This is all capped off on Sunday with a traditional Venetian Style lighted boat parade followed by the area's largest fireworks display high above Geneva Lake.
Our annual Christmas Generosity Event takes place in December.  The Lake Geneva Jaycees donate several thousand dollars in order to purchase gifts for needy families throughout our community.  Jaycee members along with their families shop for needy families at area stores. Jaycees purchase both clothes and toys for needy children and that's just where the fun begins.

The Lake Geneva Jaycees Thanksgiving Generosity takes place in November each year.  Members join together to load up hundreds of turkey's and other fixings to two local food pantries in the Geneva Lakes area.  Thanksgiving Generosity makes it possible for families in need to have a traditional Thanksgiving Holiday Feast!  Our members donate their time, vehicles and trailers to deliver hundreds of pounds of food.
Donate or Become a Sponsor of a Jaycees Event!