Sandbox Fill
The Lake Geneva Jaycees Sandbox Fill!
Saturday, May 11th was the annual Sandbox Fill. This long standing tradition is a staple for the Lake Geneva community. The Jaycees receive requests through Facebook and their website to have sandboxes filled throughout the community. The sand was graciously donated by Otto Jacobs Concrete and delivered by Jaycee members. Monetary donations are accepted at the time of the fill, so that the Jaycees can extend possible donations to other community organizations.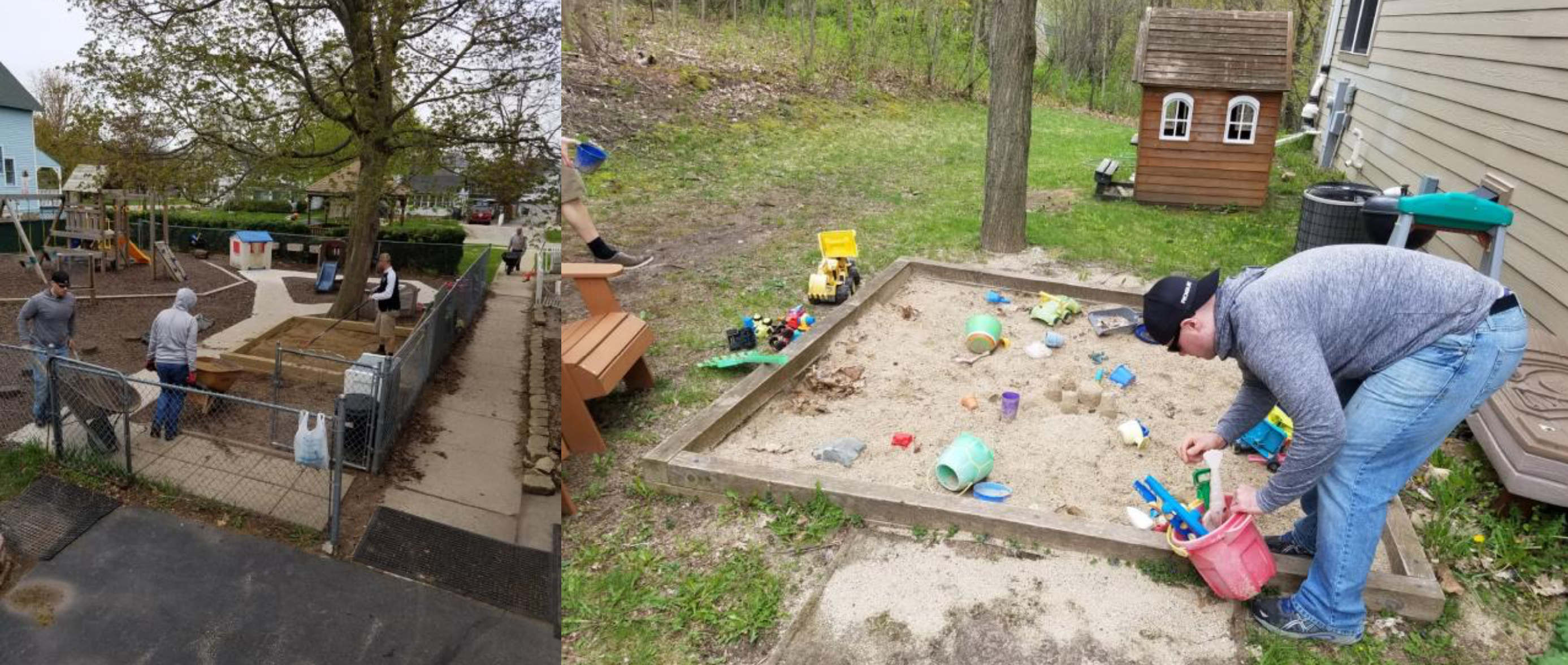 Pictured from Left to right- Dominic Lang, Dominic Lang removes toys from a sandbox at the 2019 Jaycee Sanbox Fill Nick Ponsonby, President Nate Love
Not pictured are Jaycees- Richard Koenke, Chris Zegarra, Mike Hayes, and Jake Lasch. The Jaycees spend countless hours volunteering their time to community projects such as this to continue to give back to the community in which they live!