Badger High School DECA
The Lake Geneva Jaycees recently donated to Badger High School DECA.
DECA is a club designed to prepare emerging leaders and entrepreneurs at the High School level in marketing, finance, hospitality and management. DECA had 14 members qualify to compete at their International Competition in Orlando Florida. The Jaycees were honored to help offset their travel expenses with a $2,500 donation awarded at DECA's end of the year banquet held at Simple Café on May 17th.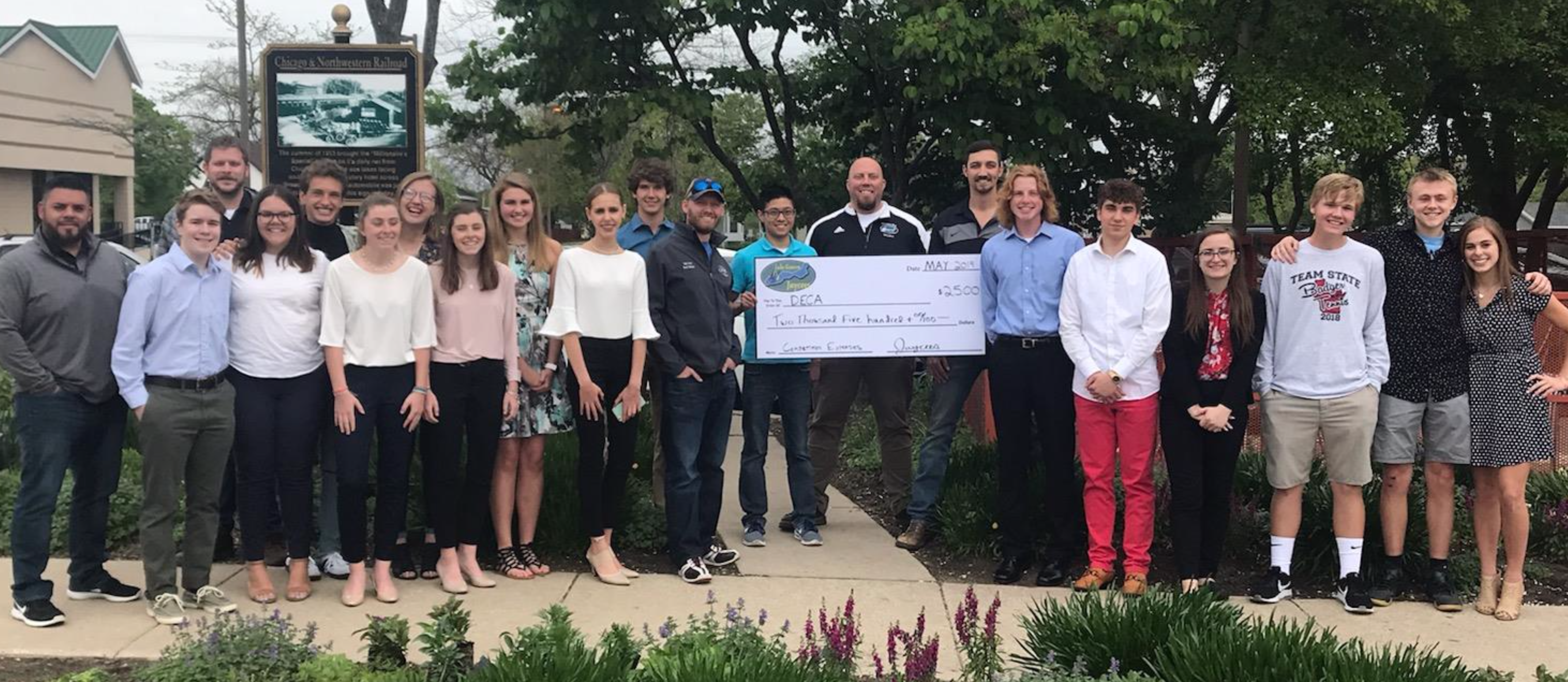 Congratulations to all DECA members who qualified to compete at International Competition!
DECA members pictured with Jaycees- Chris Zegarra, Luke Spiegelhoff, President- Nate Love, Zac Grider, Ryan Lasch and Jake Lasch.
If you would like more info on the Jaycees please see us on the web www.lakegenevajaycees.org