Bayside Athletics Donation
Bayside Athletics is a nonprofit organization. Its main purpose is to raise funds to help offset the costs of the youth and special needs sports provided by Bayside Cheer LLC to those in economic stress or low income families. As an organization they strive to develop young athletes spiritually, mentally and physically through the sports of cheerleading and tumbling no matter what their social, financial situation or abilities.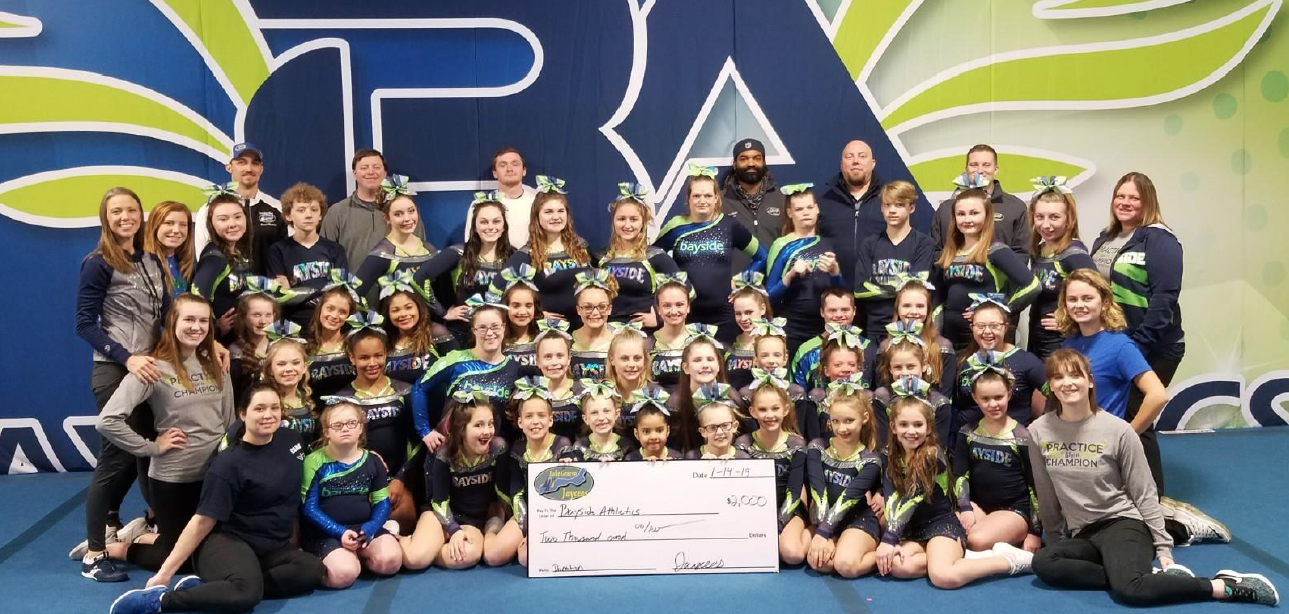 Their programs are developed for youth ages 3-18 years and special needs athletes from youth through the young adult years. They serve Walworth County and its surrounding areas. Bayside Athletics offers cheer and tumbling classes, recreation and all-star cheer teams.
The Jaycees donated $2,000 to help fund scholarships for athletes in financial need.