YMCA Summer Day Camp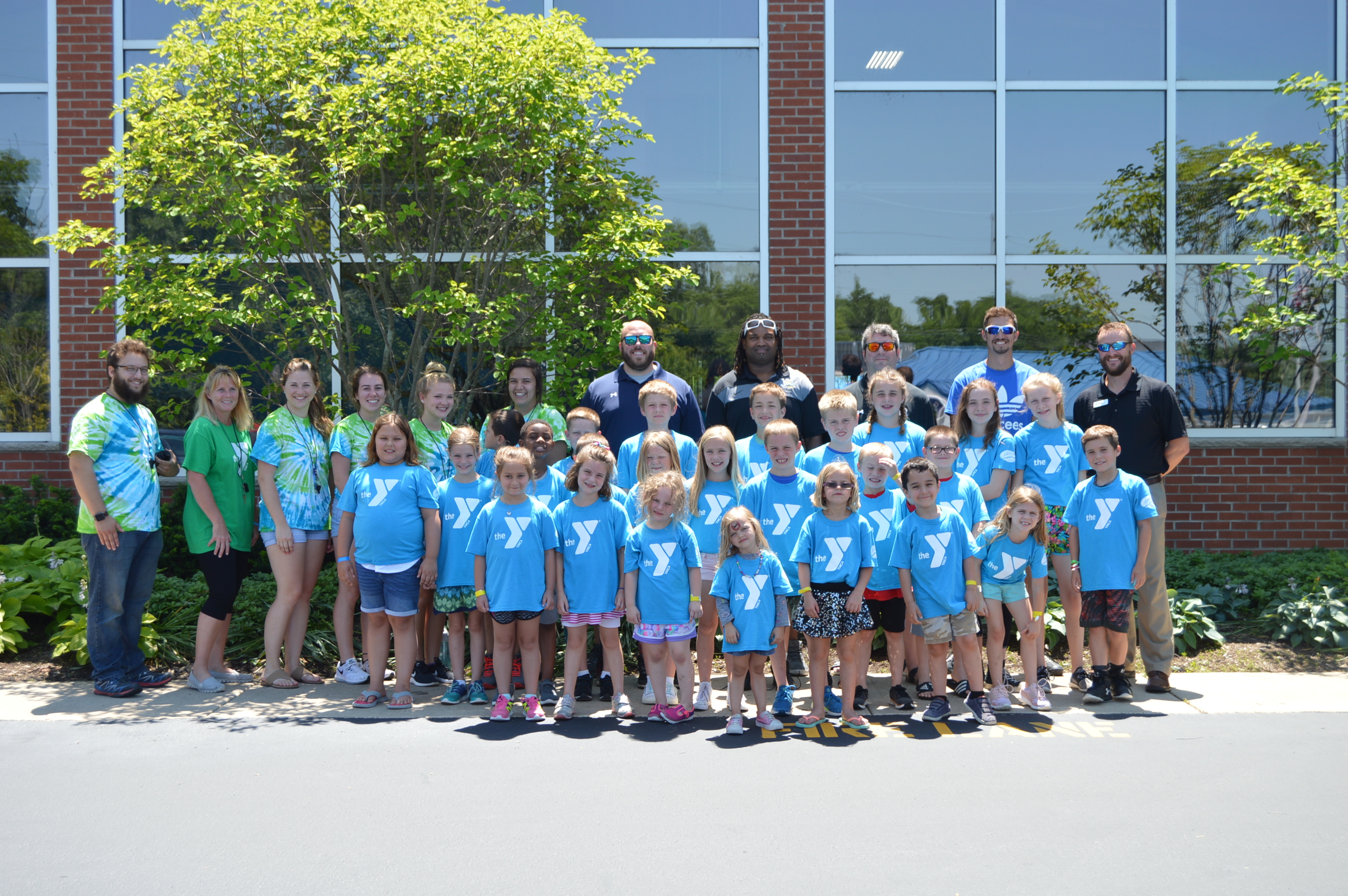 The Lake Geneva YMCA offers a summer day camp for kids between the ages of 4-12. All
summer long activities, events and amazing experiences are planned that will promote
confidence, character and self-esteem. The kids do arts and crafts, team exercises, swim,
and much more. The Jaycees graciously donated the shifts you see pictured above.
The adults pictured above are,
Mike Kramp, CEO/Executive Director
Kim Donahue, Camp Coordinator
David Angelici, Camp Counselor
Taylor Borchardt, Camp Counselor
Megan Gibbs, Camp Counselor
Alecia Sanchez, Camp Counselor
Lauren Zelinski, Camp Counselor
Ryan Lasch, Jaycees President
Eric Akuetteh, Jaycee External Vice President
Ryan Fritz, Jaycee member
Jake Lasch, Jaycee Secretary
Celebrating 56 Years! The Lake Geneva Jaycees Club was founded in 1962. We are the
young persons group of choice in the Geneva Lakes area! We are a constructive action
organization of young persons who devote a portion of their time to community service in
the public interest developing young persons as leaders in their communities. For more
information, donation requests or joining our group, please visit our web site at:
www.lakegenevajaycees.org