Safety Town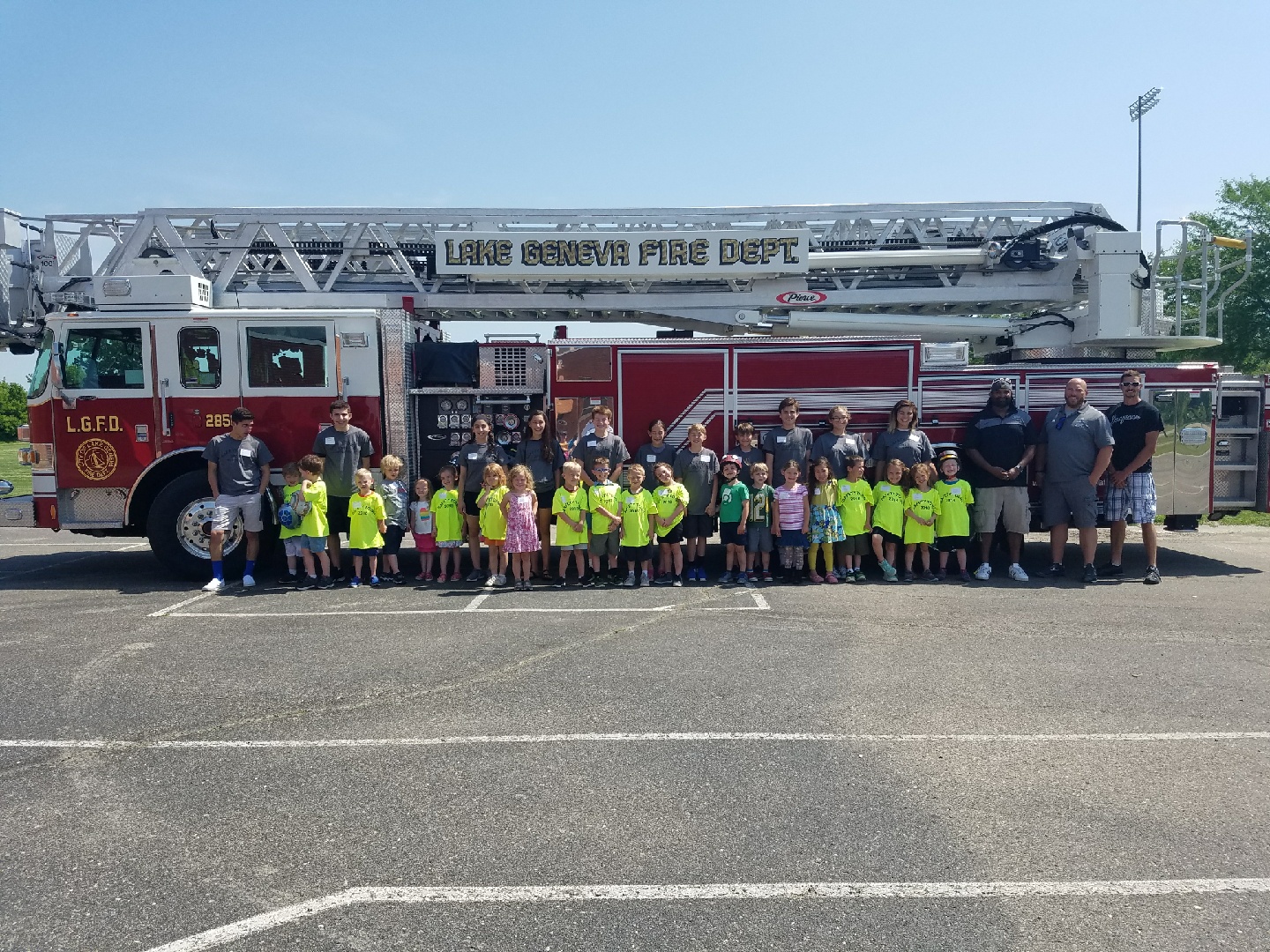 Safety Town is an early childhood safety education program designed for children who are at least 5 years of age and who are entering 5K kindergarten in the Fall. During a 15 hour program (3 hours per day for 5 days), children learn safety behavior under the guidance of certified teachers and qualified professionals such as firefighters and police personnel. Children learn safety lessons through role playing, games, art projects, stories, movies and field trips. Children will also learn traffic and bike safety by driving their "cars" in Safety Town. Learning experiences are designed to be fun and non-threatening, so children look forward to every day of Safety Town.
The program has been in existence in Lake Geneva for over 35 years. Now many Safety Town graduates are sending their own children to Safety Town!
The Lake Geneva Jaycees donated the "cars" the kids used and store them throughout year.
Celebrating 56 Years! The Lake Geneva Jaycees Club was founded in 1962. We are the young persons group of choice in the Geneva Lakes area! We are a constructive action organization of young persons who devote a portion of their time to community service in the public interest developing young persons as leaders in their communities. For more information, donation requests or joining our group, please visit our web site at: www.lakegenevajaycees.org