Destination Imagination Donation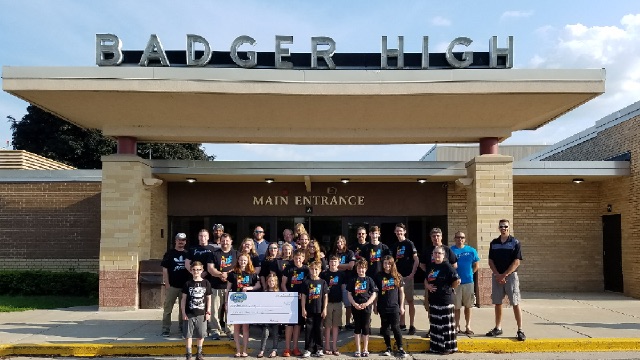 The Lake Geneva Jaycees proudly presented a donation of $1300 to the Destination
Imagination program at Badger High School. The donation assisted in their trip to the
highly competitive global competition held in Knoxville Tennessee in which they took 4th
place.
Destination Imagination is a STEM (Science, Technology, Engineering and Mathematics)
based program. This program will prepare these young adults for real life challenges in
college or technical college.
To learn more about the project they presented visit, http://bhs.badger.k12.wi.us/our_school/news/badger_news___announcements/destin ation_imagination
Celebrating 56 Years! The Lake Geneva Jaycees Club was founded in 1962. We are the
young persons group of choice in the Geneva Lakes area! We are a constructive action
organization of young persons who devote a portion of their time to community service in
the public interest developing young persons as leaders in their communities. For more
information, donation requests or joining our group, please visit our web site.