2018-2019 Board of Directors
Lake Geneva Jaycees Install New President and Board of Directors
On a beautiful early May evening overlooking Geneva Lake, the Lake Geneva Jaycees installed a new Board of Directors and swore in a new President to lead them in the upcoming year. Ryan Lasch (pictured below in the gold vest) joined the Lake Geneva Jaycees in 2012 and has served in many capacities over that time; Vice President, Director at Large, State Director, New Member Host as well as chaired many Jaycee events.
Ryan moved to the Lake Geneva area in 2001 and is a graduate of both Badger High School and Gateway Technical College. He has held various positions in the service and sales industry for the past 13 years and is also on the Board of Directors for the Lake Geneva YMCA. Ryan is always looking to expand his network, build relationships and serve his community to the best of his ability!
In the 2018-19 year Ryan has the goal of expanding the reach of the Lake Geneva Jaycees by implementing a larger online and social media presence. "In order for the organization to grow in both membership and in capacity for donating to Geneva Lake area non-profits, a strong social media presence is needed," Lasch stated at this inauguration.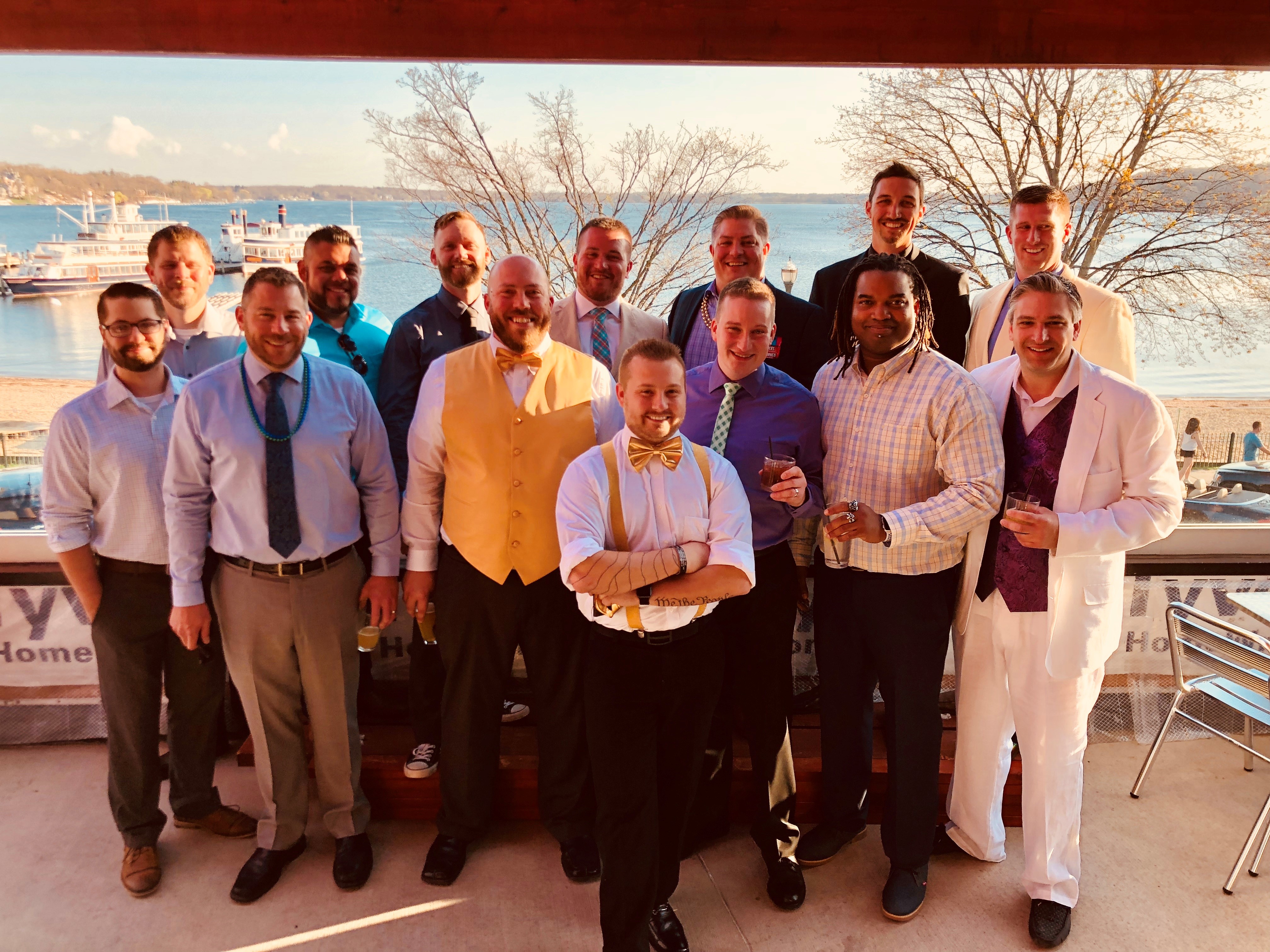 (Pictured are the newly elected Board of Directors for the Lake Geneva Jaycees; Front Center – Jeff Sperandeo; Front Row left to right – Brian Kleen, Josh Spiegelhoff, Ryan Lasch (President), Bryan Iwicki, Eric Akuetteh, Chad Bittner; Back Row left to right – Luke Spiegelhoff, Chris Zegarra, Nate Love, Andrew Collins, David Broaden, Jake Lasch and Tom Hove)
Most likely you have seen Ryan around the community supporting local businesses, at one of many Jaycee events or just out and about around the lake, if not take the time next time you see him to say hi and join the Jaycees in congratulating him in his new role!
The Lake Geneva Jaycees are proud to support the community and giving back to the future of our community. The Jaycees hold several fundraising events every year in the greater Lake Geneva area in order to support the Geneva Lake communities. If you would like more info on the Lake Geneva Jaycees please visit us online at www.Lakegenevajaycees.org