2nd Annual Lake Genvea Jaycees Pig Roast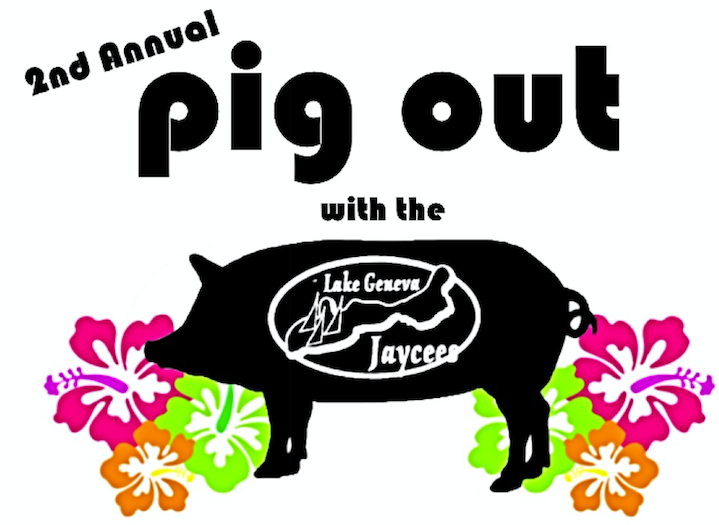 The Lake Geneva Jaycees proudly present their 1st Annual Pig Roast
What: Pig with all the trimmings
When: Thursday June 16th, 2016 at 6PM-8PM
Where: Champs Sports Bar & Grill 747 W Main St. Lake Geneva, WI.
Also included are Potato Salad, Cole Slaw, Baked Beans, Dinner Rolls & Apple Sauce.
50/50 Raffles
Tickets $10 for Adults and $8 for Children 12 and under
Advance tickets available from   Ryan Lasch lgjcinternalvp15@gmail.com
Come join the Lake Geneva Jaycees for our 2nd annual Pig Roast at Champs! As per Jaycee style we've decided on a Hawaiian theme the festivities this year. So dust off the Flowered shirts that have been in the closet since Jimmy Buffett last year and get ready for the luau.
We'll have plenty of silent auction items to bid on through the the night, silent bidding wars are encouraged, an also a 50/50 raffle. There's always plenty of food to go around and of course…drinks. Tickets are $10.
Get ahold of your local Jaycee for tickets or we will have tickets available at the door. So come out and help support your community. All the proceeds from this event go straight back into our great community. Invite your friends, family, and co-workers.