Up/Out Club at Badger High School Donation
The Lake Geneva Jaycees were proud to present a donation of $200 to the Up/Out Club at Badger High School.
The Up/Out Club requested a donation to support the operation of their goals and mission. The Jaycees, saw innovation, opportunity and sound leadership that lead to the decision to contribute; continuing our tradition of supporting youth of the Lake Geneva Area, knowing that this investment will help our local area by aiding in the facilitation of building strong leaders for future generations.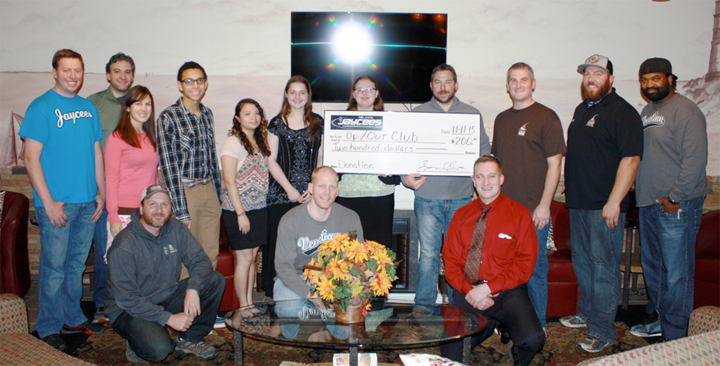 (Back Row left to right; Joe Chambers, Chad Bittner, Shannon Previte, Zachary May, Blanca Jaime, Amanda Herman, Heidi Lininger, Josh Spiegelhoff, Ryan Stelzer, Ryan Lasch, Eric Akuetteh – kneeling left to right; Jeff Stelzer, Dave Bergmann, Bryan Iwicki )
You too can support this effort by contributing to the Lake Geneva Jaycees!  Community involvement and building strong leadership skills are the core principles of your Lake Geneva Jaycees.