2015 Lake Geneva Community Betterment Award
On Tuesday October 6th, the Lake Geneva Jaycees were recognized at the Annual Dinner & Awards Presentation of the Geneva Lake Area Chamber of Commerce. The Jaycees were recognized for the 2015 Lake Geneva Community Betterment Award. This award and recognition is given to a group or individual who goes above and beyond making Lake Geneva the premier community that the residents have come to love.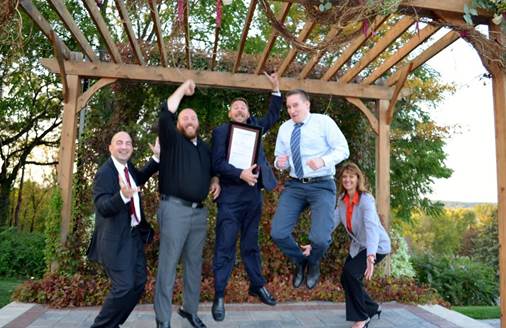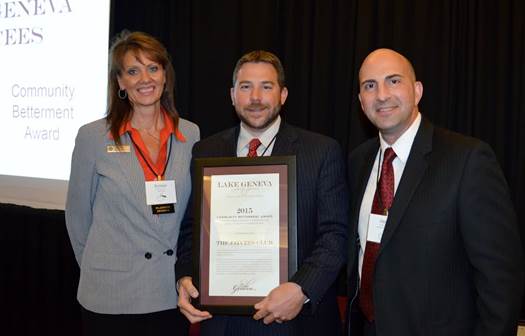 The hard work and dedication of the more than 80 members of the Lake Geneva Jaycees, who dedicate over 10,000 man hours of volunteering, fundraising and giving charitable donations back to countless groups in the surrounding area, are all deserving of the award and recognition. Each member, of this unique group, contributes their skill to projects throughout the community and within this chapter, to make every event successful, while learning leadership skills to use now and in the future. The time and talent given by the Lake Geneva Jaycees is second to none in the State, United States, or Inter-galactic Jaycees! We as an organization are very proud to accept this award, from the Chamber, and look forward to continue contributing to making Lake Geneva the best community in Wisconsin!