Dogs for a Cause
The Lake Geneva Jaycees, The Canteen at Geneva Lake and the American Legion Post 24 are teaming up for "Dogs for a Cause", Saturday August 1st from 10am-6pm at The Canteen located by Library Park on Wrigley Drive. 100% of the proceeds from sales Aug 1st will benefit Destination Imagination.
The Destination Imagination program is a fun, hands-on system of learning that fosters students' creativity, courage and curiosity through open-ended academic Challenges in the fields of STEM (science, technology, engineering and mathematics), fine arts and service learning. Our participants learn patience, flexibility, persistence, ethics, respect for others and their ideas, and the collaborative problem solving process. Teams may showcase their solutions at a tournament.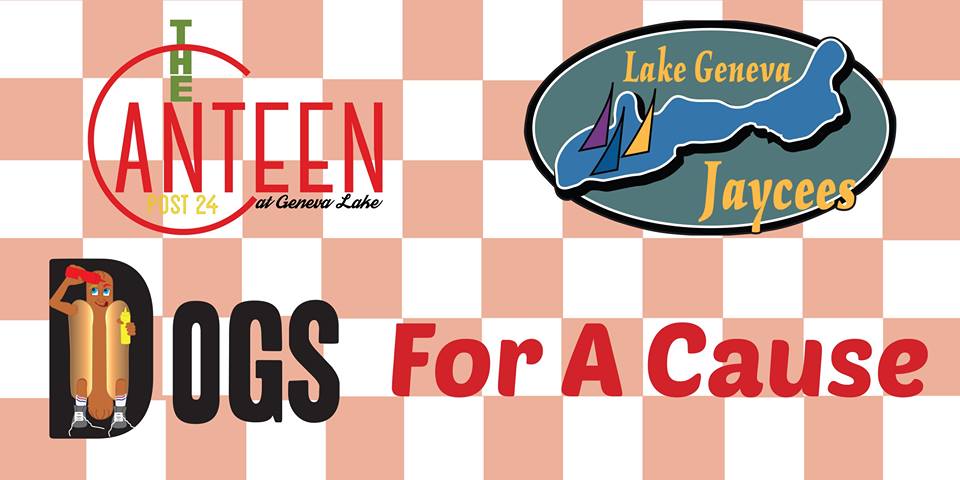 Funds will support local Lake Geneva teams in their efforts at competitive tournaments at the State and Global level.
You too can support this effort by enjoying lunch, dinner or a snack Saturday August 1st at The Canteen. Community involvement and building strong leadership skills are the core principles of your Lake Geneva Jaycees.