Walk to End Alzheimer's
The Lake Geneva Jaycees are proud to support another staple organization in Lake Geneva, The Walk to End Alzheimer's received a donation from the Jaycees.  Not only do the Jaycees donate to the Walk, but they also cook and serve hot dogs for all those that cross the finish line.     The Alzheimer's Association Walk to End Alzheimer's is the world's largest event to raise awareness and funds for Alzheimer's care, support and research. Held annually in more than 600 communities nationwide, this inspiring event calls on participants of all ages and abilities to reclaim the future for millions.  This year's Lake Geneva walk is scheduled for Saturday September 19th at beautiful Library Park, you can register day of the event starting at 8:30 am, or online now!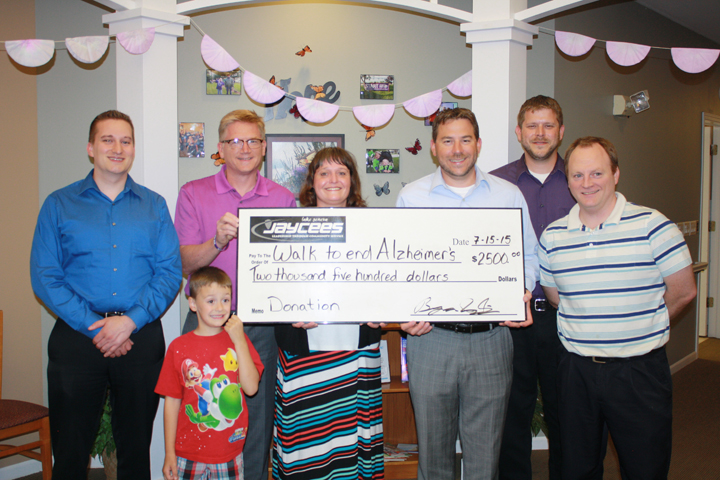 (Pictured from left to right Bryan Iwicki, Jackson Akright, Andy Kerwin, Sonja Akright,  Josh Speiglehoff, Luke Speiglehoff and Colin Cummings)
You too can support this effort by joining the walk or donating.  Community involvement and building strong leadership skills are the core principles of your Lake Geneva Jaycees.