Fall Downing 2013 – HUGE Turn Out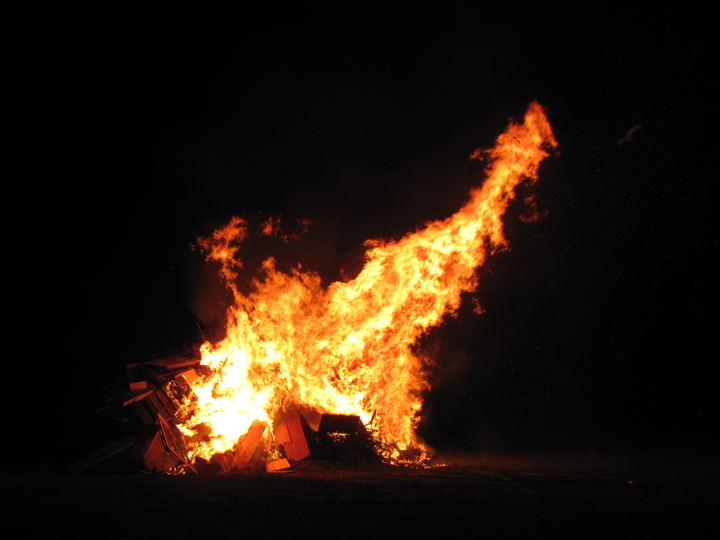 2013 FALL DOWNING

Boys, boys, boys…..a huge sell-out crowd jammed up the doors at this year's Fall Downing! A monster crew of over 65 members, friends, wives/girlfriends, and kids swarmed the heaping pile of smoldering wood scraps and the chili wagon. The wet dousing of rain during the day delayed the gasoline ignition of the pile along with the accompanying stuffed animal bumble bee but the flammable liquid eventually won. We had a few lanterns-in-the-sky to wish luck to all. But not too fast, the LG Fire Dept was notified of the bonfire but we had a quick visit from a police car and the Bloomfield Fire Dept pumper truck just to make sure. The incredible preparation by John Bouhl and Jim Pody was unmatched with flood lights, chili wagon, generator, tents, and the wood pile! Many thanks for your hard work on this unique event.
4 outstanding chilis were provided: Next Door Pub pulled pork chili by the famous Bittner Brothers, Stahulak and Lasch had 'freak'n sooo hot chili', Twyning had white chicken chili with slivered okra, and "Stahulasch" had another large NESCO of excellent beef chili that had a lower *Scoville scale. Warm cheese and cold sour cream accompanied all.
*The Scoville Scale is a way to rate the amount of capsaicin in peppers. It was developed by Wilbur Scoville in 1912. He soaked peppers in alcohol to extract the capsaicin. Then he added pre-sweetened water to dilute the extract so it was barely able to be tasted by the tongue. The amount of water it took to dilute the extract became Scoville Units.
Story by Rob Twyning