Sand Box Fill 2013 a Success
Sand Box Fill 2013 a Success!

The 2013  Sand Box Fill started early on a beautiful Saturday morning. Sand Box Fill Chairman John Bouhl had this to say: "We would like to thank Otto Jacobs and Jesse Jacobs again for the sand donation and all his help this year and over the past years.   Without Jessie's help this event would not be what it is. I'd also like to thank Stahulak Concrete for the use of their Dump Truck!"
In attendance were Jaycees John Bouhl, Hank Peters, Luke Spiegelhoff,Jeff Stahulak, and Ryan Lash. Sand was donated by Otto Jacobs, and trucked in by Stahulak Concrete. Half a dozen boxes were filled this year. This event is all about making the area kids happy and giving back to our community!  It was a great day overall despite Jaycee Hank Peters locking his keys in the car.  John Bouhl had this to say about his fellow Jaycees "I personally would like to thank the guys for helping out today!"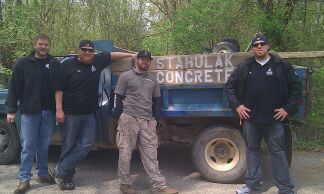 Pictured Left to Right: Luke Spiegelhoff, Jeff Stahulak, Hank Peters, Ryan Lasch. Not Pictured  John Bouhl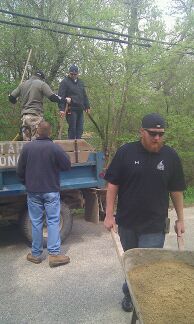 Pictured : Jeff Stahulak wheeling in sand!

For more information about this event click here.
Thank you to Otto Jacobs for being such a great help to the Lake Geneva Jaycees and helping with this event!
More Pictures from this years fill: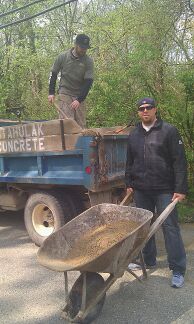 Hank Peters and Ryan Lasch hard at work shoveling sand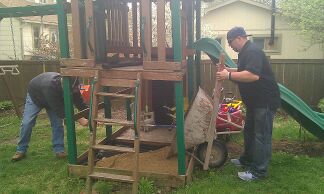 Don't spill it!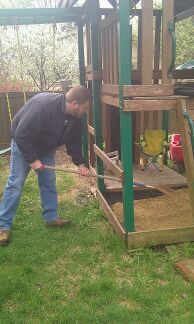 Luke Spiegelhoff
Thanks again to Otto Jacobs and Jesse Jacob for their sand donation!  See you all next year!