Memory Walk 2011
The Lake Geneva Jaycees are proud to have participated again in the annual Memory Walk for Alzheimer's. 
This years Memory Walk for Alzheimer's raised $120,317.00.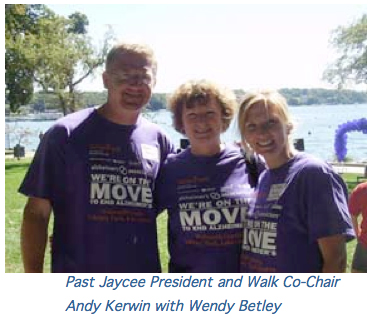 There were over 830 walkers in attendance this year.
The Jaycee Grilling team was there with Ryan Stelzer, Jim Pody, Ryan Fritz, Ryan Peck, Brian Gleason and President Brian "Blossom" Olsen.
The Jaycee's Grill Team served 700 dogs.  Do the math on that. 830 walkers, 700 dogs. 
This year the Jaycees decided to give a monetary donation to the walk in place of our usual walk team.