Venetian Festival Ribbon Cutting 2009
The 47th Annual Venetian Festival Kicked off with a Bang!
The Festival was officially opened on August 19th at 6PM with a Ribbon Cutting featuring this years Jaycee's President Jeremy Kinsey and Mayor Bill Chessen.  Also present are Internal Vice President John Bouhl and Director Craig Evans!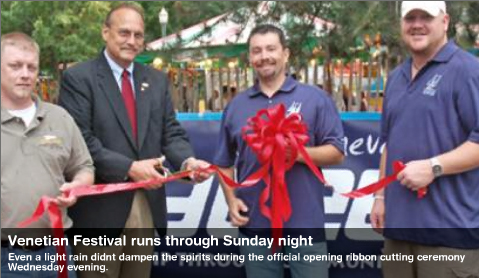 Pictured from left to right.  Jaycees Internal Vice President John Bouhl, Lake Geneva Mayor Bill Chessen, Jaycees President Jeremy Kinsey, Jaycees Director Craig Evans.