My Team Triumph
The Lake Geneva Jaycees recently sponsored My Team Triumph.
My Team Triumph is an athletic organization designed to empower those with diverse abilities and foster relationships through fellowship and community athletics. The Jaycees were proud to sponsor My Team Triumph at the recent Super Hero Shuffle fun run on May 18th. This fun run was hosted by Kisses from Keegan at Big Foot Beach State Park to raise funds for children with pediatric cancer. My team Triumph had several Captains, Angels and Volunteers participate in this event and the Jaycees were honored to be asked to help with at $1,500 donation.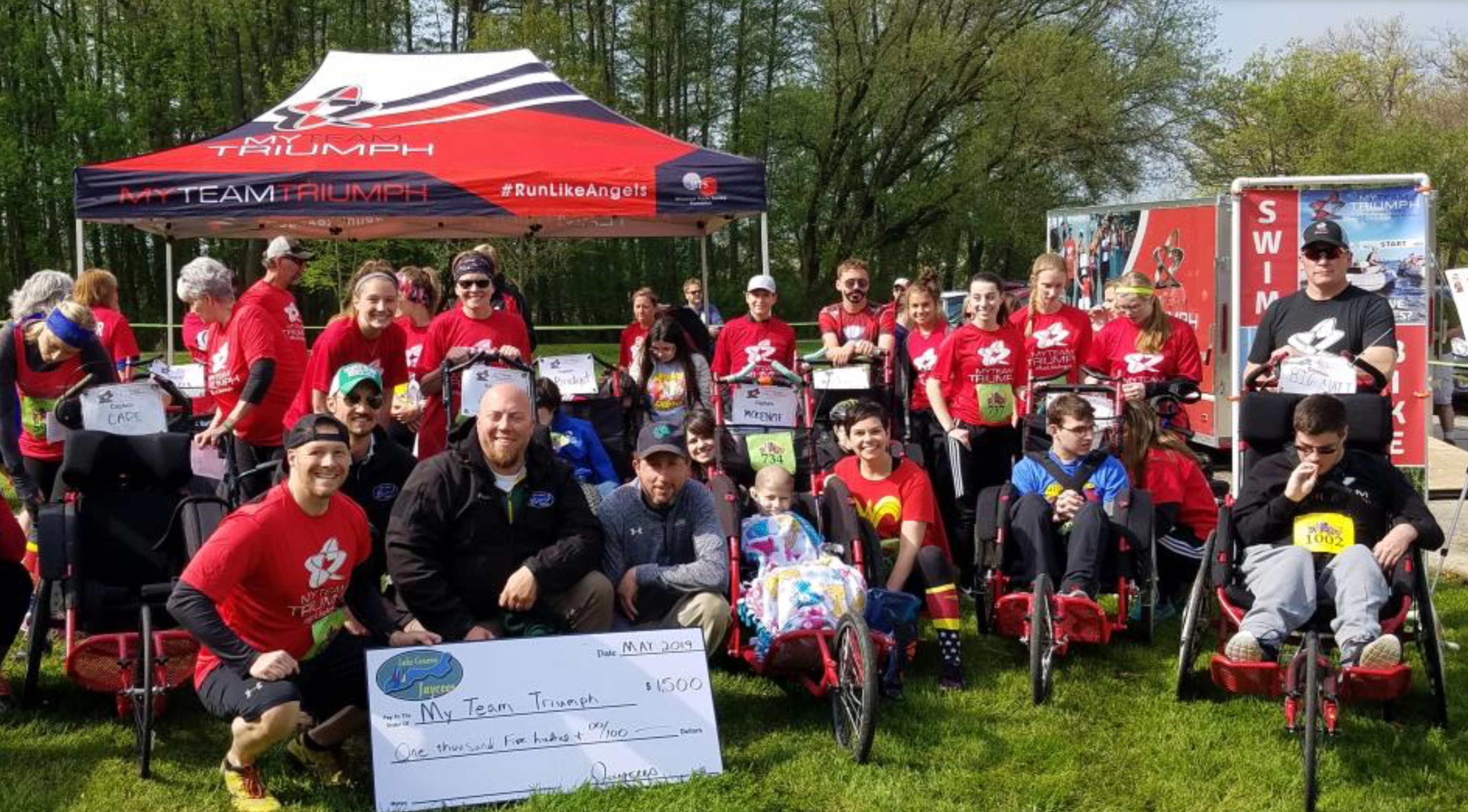 Congratulations to all My Team Triumph members who participated in the annual Super Hero Shuffle! And a big thanks to Kisses From Keegan for hosting this amazing event.
My Team Triumph leader Jeremy Houttaker and other members pictured with Jaycees- Jake Lasch, Ryan Lasch and Richard Koehnke