Thanksgiving Generosity 2018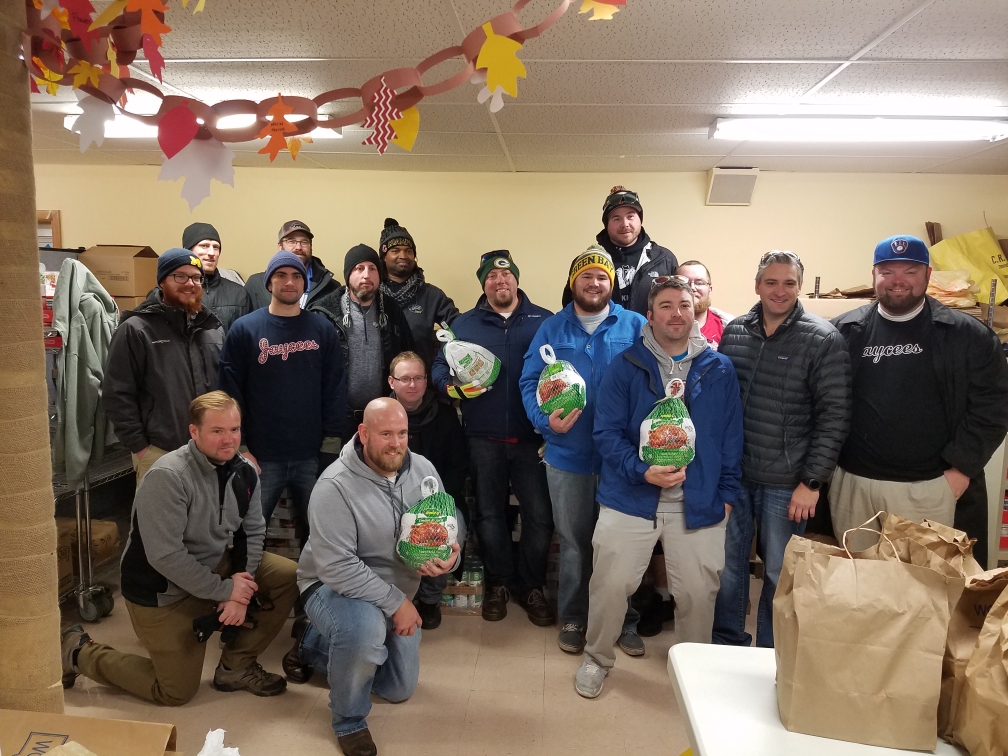 The Lake Geneva Jaycees gave 150 complete Thanksgiving dinners to the Lake Geneva and
Elkhorn food pantries. Dinners included turkey, pumpkin pie and all the fixings. Dinners will go
to local families in need of help around this holiday season. This was made possible with the
help from Steinbrinks Piggly Wiggly.
Celebrating 56 Years! The Lake Geneva Jaycees Club was founded in 1962. We are the
young persons group of choice in the Geneva Lakes area! We are a constructive action
organization of young persons who devote a portion of their time to community service in
the public interest developing young persons as leaders in their communities.