Badger Workout Club Donation
In another sign of support for the future leaders of the Lake Geneva community, The Lake Geneva Jaycees donated $1000.00 to the Badger Workout Club.  It is the mission, that members of the Badger Workout Club will obtain a high level of physical fitness, a greater sense of community, and deeper understanding of personal responsibility and potential.  The Jaycees are proud to support Mr. Giovingo and all of the kids that take part in this after school club.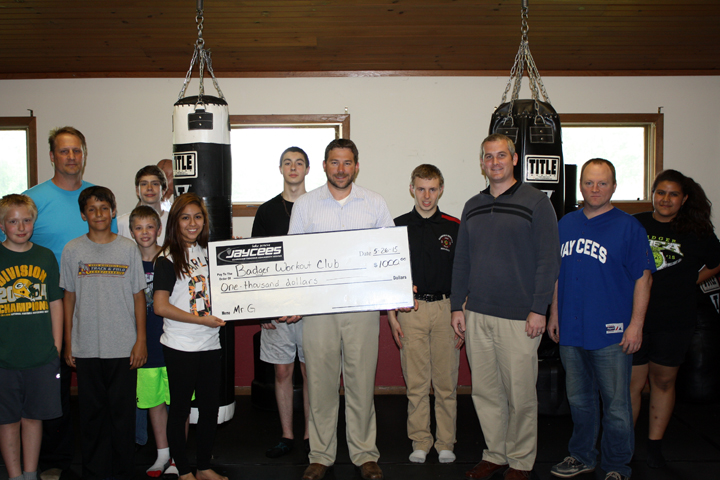 (Back row left to right Mr. Mike Giovingo, John Hendrick, Kevin Looze.  Front row Jared Samonig, Bradlee Shea, Elijah Giovingo, Calix Denny, Rocio Millan, Josh Spiegelhoff, William Kubala, Ryan Stelzer, Colin Cummings, Vania Aguado-Vazquez and Gonzalo Aranda)
The Jaycees operate several fundraising efforts throughout the year to be able to contribute donations to local organizations like Badger Workout Club.