For 97 years, Jaycees have been a force for good in America and around the world. Jaycees helped establish AirMail services in America with Jaycee Charles Lindbergh, and have raised millions of dollars for causes such as the Muscular Dystrophy Association and the March of Dimes. Your Home Town Lake Geneva Jaycee's have been hard at work for almost 55 years now!

Each Year your Home Town Lake Geneva Jaycees Sponsors the Punt Pass & Kick program.   Established in 1961, the PP&K program is the oldest NFL Youth Football program. The NFL Pepsi PUNT, PASS & KICK program is a national skills competition for boys and girls between the ages of 8 -15 to compete separately against their
peers.
Girls and boys in four separate age divisions (8-9, 10-11, 12-13, and 14-15) compete against each other in punting, passing and place kicking in a fun and engaging forum.
The PP&K program is free - both to organizers who host a local competition and to every youngster who wants to participate!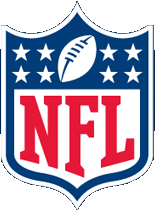 With more than four million boys and girls from around the country taking part in the NFL Pepsi PUNT, PASS & KICK competition every year from July through January, it is one of the world's largest youth sports participation programs.
Your Lake Geneva Jaycees are proud to host and sponsor this event.   For more information about this years Punt Pass & Kick visit our information page
here
.
Last Updated ( Friday, 28 August 2015 14:14 )