Be part of a winning team.   Learn leadership skills, network with local professionals. Make new friends and best of all, help make your community great. For more information about becoming a member, click here.
Lake Geneva Jaycees Meeting Information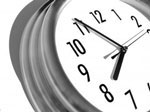 General Membership Meetings  
General Membership Meetings occur monthly and are the second Wednesday of every month, unless otherwise specified.   Meetings are held at the Harbor Shores in Down Town Lake Geneva in the Lower Level Conference Room. Meetings start promptly at 7:30PM
Directions to the Harbor Shores
Board Member Meetings  
Board Member Meetings are the last Wednesday of every month, following the General Membership Meetings.   Meetings locations are specified at the General Membership Meeting and locations vary.   Meetings start promptly at 7:30PM.