Celebrating 55 YEARS. The Lake Geneva Jaycees and Venetian Festival turn 55 this year!  Come join us August 16th through the 20th for our 55th Annual Venetian Festival and Craft Fair!  Full schedule of events for 2017 are located here:
http://VenetianFest.com
Lake Geneva Jaycees Meeting Information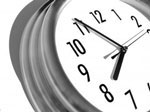 General Membership Meetings  
General Membership Meetings occur monthly and are the second Wednesday of every month, unless otherwise specified.   Meetings are held at the Harbor Shores in Down Town Lake Geneva in the Lower Level Conference Room. Meetings start promptly at 7:30PM
Directions to the Harbor Shores
Board Member Meetings  
Board Member Meetings are the last Wednesday of every month, following the General Membership Meetings.   Meetings locations are specified at the General Membership Meeting and locations vary.   Meetings start promptly at 7:30PM.